NorthFLSouthGAwx
North Florida and South Georgia region amateur blog discussing general issues of weather and climate.
Tuesday, May 21, 2013
Similar setup again. We will see how it goes I guess. This system has been somewhat unpredictable I think. The stories from yesterdays outbreak were horribly depressing. I hope we dont get another repeat.
In retrospect the speed at which the storms formed, moved and went to severe yesterday was surprising, even to meteorological professionals I gather. Hopefully someone will discuss it in more detail.
The sunspot group/area coming around that I have been watching has been officially
designated 1753
Monday, May 20, 2013
Tornadoes are still occurring.This is likely to be a record outbreak.
Oklahoma News
-KFOR OKLAHOMA CITY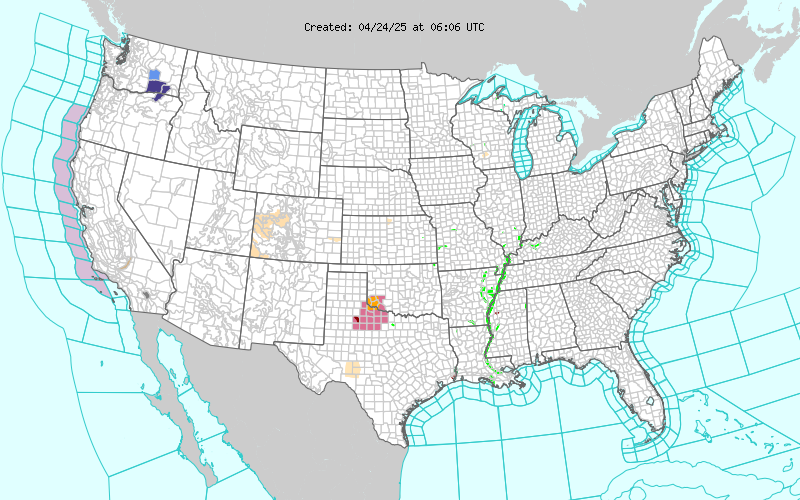 OKLAHOMA CITY TORNADO EMERGENCY - CNN
::
695 deaths: March 18, 1925, in Missouri, Illinois and Indiana.
::
216 deaths: April 5, 1936, in Tupelo, Mississippi.
::
203 deaths: April 6, 1936, in Gainesville, Georgia.
::
181 deaths: April 9, 1947, in Woodward, Oklahoma.
::
158 deaths: May 22, 2011, in Joplin, Missouri.
::
143 deaths: April 24: 1908, in Amite, Louisiana, and Purvis, Mississippi.
::
116 deaths. June 8: 1953, in Flint, Michigan.
::
114 deaths. May 11: 1953 in Waco, Texas.
::
114 deaths. May 18: 1902 in Goliad, Texas.
::
103 deaths. March 23: 1913, in Omaha, Nebraska.
It appears several populated areas have been hit been hit by tornado(s) - including two schools. Live stream:
A rather large part of the US has some severe potential on Monday Also a
active region on the sun
that appears to be near the orbital plane is coming around. The
period including last week was probably one of the most active (intensity) this solar cycle I think
(at least
in combined intensity
) . We will be at the
peak of this cycle
(dual) it is expected, during the summer and fall months of this year (2013).
SPC outlook:
Solar Activity Rundown:
SOHO:
Range 1 (minor) to 5 (extreme)

NOAA Scale

Geomagnetic Storms *

Solar Radiation Storms

Radio Blackouts
Current soft X ray and link to SDO :