NorthFLSouthGAwx
North Florida and South Georgia region amateur blog discussing general issues of weather and climate.
Wednesday, March 25, 2015
Tuesday, February 24, 2015
Well the main storm(s) for us seems to be arriving wed/thurs with 1-3 inches of rain. Not so sure in the intensify still. Or the temps afterward for that matter. There are really TWO storm systems coming through again. Close together. One after the other.
Dallas had a impressive sleet/ice storm from this system that seemed something of a surprise for them (in severity). Another storm is likely behind this one (that will be our more intense one - that I posted about earlier) as well for them, but the uncertainty is high.
Lots of uncertainty in the forecasts to go around:
Second storm:
   ...THERE IS A MRGL RISK OF SVR TSTMS WEDNESDAY EVENING ACROSS PARTS
   OF NORTHERN FLORIDA AND FAR SOUTHERN GEORGIA..
 ...SUMMARY...
   THUNDERSTORM ACTIVITY IS EXPECTED TO OVERSPREAD PORTIONS OF THE
   CENTRAL AND EASTERN GULF COAST STATES...INTO THE SOUTH ATLANTIC
   COAST STATES...WEDNESDAY AND WEDNESDAY NIGHT.  LOCALIZED SEVERE WIND
   GUSTS...OR PERHAPS A TORNADO...COULD ACCOMPANY STRONGER STORMS
   WEDNESDAY EVENING...INLAND OF THE FLORIDA BIG BEND REGION THROUGH
   THE JACKSONVILLE METROPOLITAN AREA...
Dallas Power Outages
Second storm:
This /first storm - Birmingham TODAY :
To our north:
Then ATL will probably see something more intense wed/thurs as well.
---
First storm:
URGENT - WINTER WEATHER MESSAGE
NATIONAL WEATHER SERVICE GREENVILLE-SPARTANBURG SC
348 AM EST TUE FEB 24 2015

...ACCUMULATING SNOWFALL CONTINUES THROUGH MORNING...

.A SURFACE WAVE OF LOW PRESSURE IS NOW MOVING THROUGH REGION
ALLOWING FOR SNOW SHOWERS TO SPREAD ACROSS THE AREA. LATEST
GUIDANCE HAS COME IN WITH SLIGHTLY HIGHER SNOWFALL TOTALS THEREBY
WARRANTING EXPANSION OF ADVISORY OVER THE REMAINDER OF THE NORTH
CAROLINA AND SOUTH CAROLINA PIEDMONTS.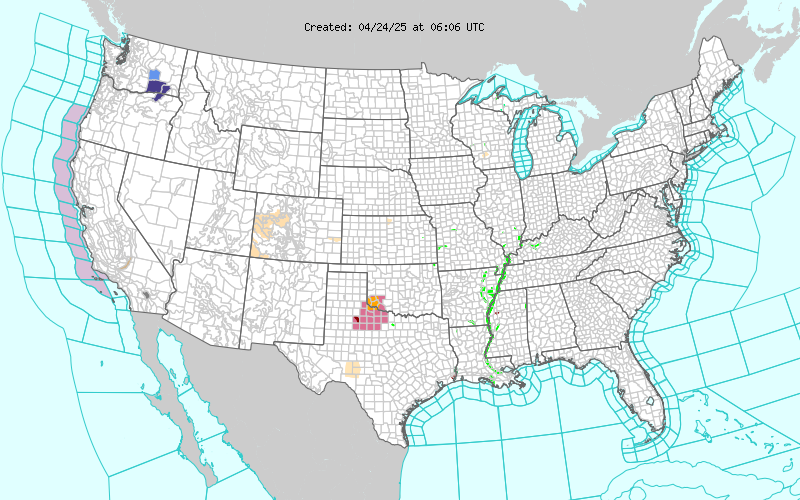 News Links:
The Boston Globe
AJC.COM
CharlotteObserver.com
Richmond Times-Dispatch
Pennsylvania residents asked to conserve natural gas: